Arts2Work is a national creative workforce movement focused on equity and inclusion, designed to provide career opportunities and a vibrant network for talented emerging artists and storytellers — regardless of whether they went to college or have connections in the film industry. We have:
Apprenticeships
Advanced Labs and Creative Studios
Learn more about these programs at arts2work.media

About the Learning Hub
The Learning Hub is all about opening media arts and creative tech career pathways in industries where it is often really hard to get started and build a sustainable career. Sign up for free and use this site to learn, share, and connect.
Learn
Develop creative and technical skills by watching the short video tutorials (some from us, some from our partners, and some curated from around the web). Get inspired and make some work!
Share
Publish your profile with a link to your portfolio or reel. Add links to your social accounts so that other users can follow or connect with you about collaboration opportunities!
Connect
Build relationships with other creatives and potential employers both on the site, through articles we send out, and through virtual career events (Arts2Work Conversations).
Learning Tips

Hit the + sign to add tutorials to "My Trainings" and collect the content that is right for you
Keep track of what you've done.
Create a complete and publish your profile so other creatives can find you.
Once you have 5 or more published projects, contact us so we can set up an interview with a potential employer!
Upcoming Events
Check back bi-weekly for new workshops and online events.
Dawnland + Dear Georgina Online Film Screening + Live Q&A

For decades, child welfare authorities have been removing Native American children from their homes to save them from being Indian. In Maine, the first official "truth and reconciliation commission" in the United States begins a historic investigation. National News & Documentary Emmy® award winning film DAWNLAND goes behind-the-scenes as this historic body grapples with difficult truths, redefines reconciliation, and charts a new course for state and tribal relations.
In DEAR GEORGINA a Passamaquoddy elder journeys into an unclear past to better understand herself and her cultural heritage.
Join TRC commissioner gkisedtanamoogk (Mashpee Wampanoag), film participant Dawn Neptune Adams (Penobscot), and linguist Roger Paul (Passamaquoddy) for a conversation moderated by DAWNLAND filmmaker and Upstander Project director Adam Mazo after the film.
Learn more about the films at upstanderproject.org.


Join us, Mon, October 11, 2021 @4 - 6p PDT
Film Series: Supergirl

Screen the documentary Supergirl at home and join National First Ladies' Library staff for a virtual discussion of the film.
When Naomi Kutin, an Orthodox Jewish girl from New Jersey, broke a world powerlifting record at the age of ten – lifting 215 pounds when she herself weighed only 97 pounds – she quickly became a media sensation, earning the nickname "Supergirl." This intimate portrait follows her unique coming-of-age story as she fights to hold on to her title while navigating the perils of adolescence — from strict religious obligations to cyberbullying to health issues that could jeopardize her future in powerlifting.
Supergirl follows Naomi — from age 11, through her Bat Mitzvah at 12, and on up to age 14 — and her family through training and powerlifting events as well as documenting their strong faith and involvement in the Orthodox community. While powerlifting may not seem like a typical choice for a young girl, the sport is a family affair. Naomi's father is an accomplished powerlifter himself and younger brother Ari has also taken up the sport...
Happening: Tues, Oct 12, 2021, @9am PDT
College of Marin presents: Movies for Mental Health (Online)

Movies for Mental Health (Online) is a 2-hour virtual workshop that uses the power of film to unite folks in community, connection, and conversation.
This interactive, online experience will feature an anonymous, chat-based discussion on mental health, the stigma that frequently surrounds mental illness, and media portrayals of mental health issues.
Following this will be a live screening of three award-winning short films, therapeutic activities to consciously connect minds and bodies, and a collective exploration around what the work means for us as individuals.
The event will culminate in a panel of lived-experience speakers and mental health resources, empowering us to share our own stories and access support available to us in these uncertain times.
Join us Wed, Oct 13, 2021 @9:40am - 11:30am
Featured Artist: Hannah Patterson
My name is Hannah Patterson and I am a Digital Storyteller and Filmmaker. In 2020, I received my Masters in Film from Georgia State University, was a Television Academy Foundation Cinematography Fellow, and was a grant recipient for the Visionary Justice Lab's Resisting Narratives of Erasure series. I'm currently in pre-production and raising funds for a proof of concept dramedy short film I wrote and will direct for an episodic called "Late to the Party" set to begin production early next year. One of my ultimate goals is to be an award winning director and cinematographer.

I'd found it hard to articulate my thoughts and feelings growing up. Film and TV is where I found people were speaking directly to me. It's a language, I believe, that is universal and a better mode of communication I can express myself through. I create for the people who need to not just be heard, but be experienced to be understood. As a filmmaker, I focus on slice of life, found family, and coming of age narratives through dramas, comedies and dramedies. I am influenced by the complexity of relationships and interested in telling stories that invite the viewer not only to feel but to reflect.
By day, I'm a freelance digital content creator and video editor; and I am a set/camera PA for the Warner Bros Access to Action Program. I'm looking for opportunities that allow me to collaborate in the creative processes- be it in film, tv, commercial, and/ or creative direction. Though I am based in Atlanta, I do not shy away from opportunities elsewhere that bring me closer to my goals and aspirations.
Hannah's website: https://www.hannahpattersonofficial.com/
Instagram and Twitter: @hanpatt20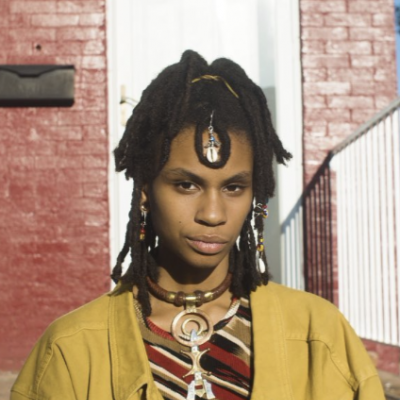 "Hi. I'm Saki, the community manager. I help manage all the resources we provide here, and I'm here to answer all your questions. Need help getting started?