Congrats '22 Power of Storytelling Grantees!


I had the lovely opportunity of interviewing the First recipients of our Power of Storytelling Grant. They each come from different Arts2Work programs and are the epitome of the saying "when preparation meets opportunity". When chatting with them it was abundantly clear that their stories are thoughtful and necessary. The Power of Storytelling Grant will happen annually, join our newsletter and forum for updates! – Saki, Community Manager
Keyssh Datts Writer/Director of CROWNED (Philly PA, Arts2Work @PhillyCAM)
Keyssh is a multimedia creator/community organizer from SouthWest Philly who uses the love of the past, the present, and Afro-futurism to help people learn and unlearn for the betterment of society and humanity.

Keyssh was part of our Arts2Work Pre-Apprenticeship program via PhillyCAM. My convo with Keyssh was very heartwarming, with us both being Philly natives, I really resonated with their statements on the impact of this Grant opportunity, "Growing up in Philly, I never thought I'd be able to do something outside of poverty cycles… I feel seen. Creating a story that's about blackness without whitewashing it means a lot". Keyssh's project is about a teenage boy who discovers his mother has been shot and killed. The theme of "Coming Home" is explored throughout the film from many layers. In a literal sense - Coming home from Prison, and a symbolic one – Coming Home to self elevation and a healed worldview. Keyssh brightly explained that the Grant funds will primarily support them in the Production Phase of the project. They shared that they envision themselves becoming an accomplished Producer that funds other projects from BIPOC communities with compelling stories. For now, we at Arts2Work and The Alliance are grateful to support this compelling story!

Aliyah Warr Writer/Director/Producer of HALLWAY PARTY ( from Arts2Work Learning Hub) HALLWAY PARTYToya struggles to throw a perfect birthday party she cannot afford, while mending her fractured family relationships.

Brooklyn-based filmmaker, Aliyah Warr, has been honing her skills in script writing and film production for the past five years. Her heart lies in visual storytelling and her work explores being Black in America, intersectionality, and feminist theory. She believes her purpose is to pinpoint issues in Black communities and explore institutional racism and socioeconomic challenges. She hopes her work will encourage growth and change in underprivileged communities. When asked what this Grant opportunity means to her, Aliyah gleefully responded, "This is my first grant ever, so to be receiving funding and support from everyone feels surreal. I'm feeling ecstatic about bringing the project to life… this is for people that have grown up in the projects, struggle to make ends meet… this is their story". Aliyah found A2W and the Learning Hub via Shavonne from Mediamakers, who then connected her with Wendy – the rest is history! We're excited to support Aliyah on this step of her journey and with future endeavors.


Jei Warr Writer/Director of SACRED (Arts2Work Pre-Apprentice at YouthFX in Albany,NY)
SACRED is a documentary film exploring QTBIPOC herbalists/medicine makers/root workers/curanderxs who are reclaiming their pre-colonial birthrights as sacred healers.

Jei is a filmmaker, facilitator, herbalist, organizer, and earth tender, dedicated to building a world where we are in right relationship with ourselves, one another, the land, and our more-than-human kin. Within their creative work, they seek to do this through documenting the ancestral stories of BIPOC folks' healing, love, resilience, and defiance, in order to source roadmaps for liberated futures. Jei is also the Founder of the Dandelion Dinner Collective, a free vegan meal series for QTBIPOC folks in Albany, NY, an advocate for survivors of violence, and facilitates Vital VIllage's Community Food Systems Fellowship. Jei shared that their target audience is Queer, Trans BIPOC + POC healers. Their commitment is to serve these communities by reminding them, "we're in these harmful systems, but we're resilient and have empowering origins throughout history". Jei also expressed how their first film opened a conversation about Queerness between them and their Peruvian Father, "the revolution starts at home", they concluded. Jei Pre-apprenticed with Arts2Work at YouthFX in Albany, where they also found collaboration with other filmmakers who are on the production team of their current project!
Arts2Work is a national creative workforce movement focused on equity and inclusion, designed to provide career opportunities and a vibrant network for talented emerging artists and storytellers — regardless of whether they went to college or have connections in the film industry. We have:
Apprenticeships
Advanced Labs and Creative Studios
Learn more about these programs at arts2work.media

About the Learning Hub
The Learning Hub is all about opening media arts and creative tech career pathways in industries where it is often really hard to get started and build a sustainable career. Sign up for free and use this site to learn, share, and connect.
Learn
Develop creative and technical skills by watching the short video tutorials (some from us, some from our partners, and some curated from around the web). Get inspired and make some work!
Share
Publish your profile with a link to your portfolio or reel. Add links to your social accounts so that other users can follow or connect with you about collaboration opportunities!
Connect
Build relationships with other creatives and potential employers both on the site, through articles we send out, and through virtual career events (Arts2Work Conversations).
Learning Tips

Hit the + sign to add tutorials to "My Trainings" and collect the content that is right for you
Keep track of what you've done.
Create a complete and publish your profile so other creatives can find you.
Once you have 5 or more published projects, contact us so we can set up an interview with a potential employer!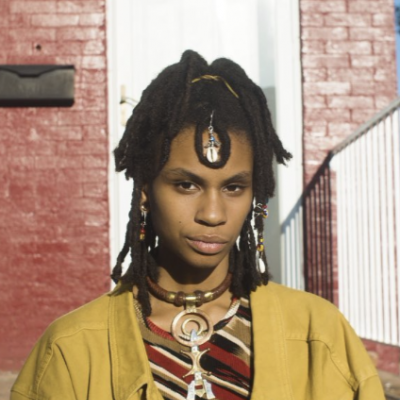 "Hi. I'm Saki, the community manager. I help manage all the resources we provide here, and I'm here to answer all your questions. Need help getting started?