Foundations of Video: The Art of Editing
Norman Hollyn
Duration: 1hr 10m
One of the most integral parts of filmmaking happens after the camera stops rolling. In fact, the way that you edit your footage together is what tells—and sells—the story to your audience. Learn how to examine a script, review your material, and shape raw footage into a work of art in this course with longtime film and TV veteran Norman Hollyn. Start with an overview of concepts like the rule of threes, review a sampling of footage from films past and present, and then dive into script analysis. Find out when and when not to make cuts, how to collaborate with clients and directors during recutting, and how to ground the emotional backdrop for your piece with music and sound. Norman closes with a look at adapting to different genres and filmic styles.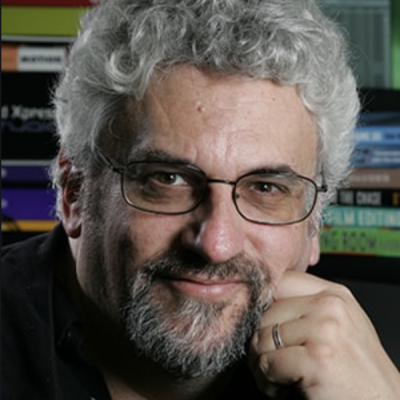 Norman Hollyn (1952–2019) left behind two enduring legacies: the films he made and the filmmakers he influenced.
Hollyn is chiefly remembered as a respected editor of music and film. Heathers, The Cotton Club, Sophie's Choice, and Oliver Stone's Wild Palms are among his most celebrated projects. But his impact was enormous, extending far beyond Hollywood. Hollyn taught worldwide, from Shanghai workshops to the Sundance Film Festival, and was a tenured professor at USC. He consulted and spoke at companies such as DreamWorks Pictures, Pixar Animation, Forbes, and the Philadelphia Inquirer. He was a devoted husband and father. And he is remembered by his students, family, and friends as a passionate educator and collaborator—a rare genius who was unfailingly generous with his time and his ideas.
A recognized media expert, in both the digital and analog worlds, he was sought-after by colleagues, clients, and students alike for his knowledge and advice. He shared it freely. Norman produced and hosted a podcast, 2 Reel Guys, and was a prolific author. He wrote nearly 100 articles and his books, The Film Editing Room Handbook and The Lean Forward Moment, are considered industry classics.
Norman was also president of the UFVA, the largest association of production-based cinema university professors, and was a member of ACE, the Academy of Motion Picture Arts and Sciences, and IATSE. His LinkedIn course, Foundations of Video: The Art of Editing, has helped tens of thousands of learners understand the craft of visual storytelling. You can also hear his candid thoughts on film in the series Filmmaking Forum: Conversations, led by his friend and colleague Ashley Kennedy. We are honored to host both courses, testaments to Norman's life and talent, in our library.