How to Make a Podcast
Misha Euceph
This guide will walk you through creating your own podcast. A great resource will beautiul illustrations to take you through the creative process of podcasting! This is an awesome addition to your curriculum if you're researching how to start your podcast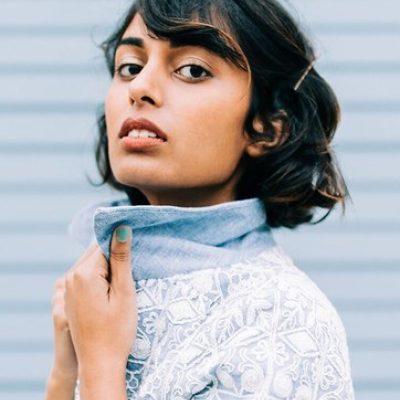 Misha is a Pakistani-American writer, podcast host and producer, on a mission to make things that inspire awe. She is the founder and CEO of Dustlight Productions, and Ad Week's 2019 "Producer of the Year."
She's currently hosting and executive producing season two of "Tell Them, I Am," presented by Higher Ground Audio and Spotify and produced by Dustlight. In its debut year, the LA Times called the show "quietly revolutionary." The New York Times called it "hypnotic listening" and TIME, The Atlantic, Esquire, Cosmopolitan, Huffington Post and the NYT Podcast Club named it one of their best podcasts of 2019. The series is about the small defining moments in our lives— the voices are all Muslim; the stories are universal. You can learn more about the podcast from this interview on All Things Considered.

Misha is also an Executive Producer on Renegades: Born in the USA and The Michelle Obama Podcast, produced by Dustlight, in collaboration with Higher Ground Audio and Spotify.
Before that, she produced The Big One: Your Survival Guide, named one of TIME, The Atlantic, Thrillist, Vulture, IndieWire and NYT Podcast Club's best podcasts of the year. The New Yorker's Sarah Larson called it "riveting" and "strangely reassuring." All this podcasting started in 2017, with Misha's autobiographical series, Beginner, about learning to belong as an immigrant in America.
When Misha wants to give her ears and voice a break, she hosts Quran Book Club on IGTV, make jokes on McSweeney's and writes serious things for the Wall Street Journal. Sometimes, she naps. But that's not featured anywhere.
She got her Masters in Journalism at Northwestern University, and has taught as an adjunct professor at USC Annenberg and the Transom Radio Workshop.
If you want to make podcasts, read How To Make a Podcast, which Misha wrote for you.