The Power of Diverse Storytelling
TEDx Talks
Duration: 7m
"Growing up in Louisville, I remember children asking me - why do you look like that?" That feeling of being an outsider. That feeling of leaving college to work and seeing my narrative told by a predominately white agency.
In a city where the diverse population is rapidly increasing, and media is becoming saturated, how do we tell our stories? How do we make space for diverse narratives and ensure they are heard within our community? The challenge, of course, is making sure that everyone has an equal opportunity to share their stories.
In this talk, from a digital marketing specialist and Director of Audience Development for a global media company — we learn how we can make sure that everyone finds a place to grow and thrive within our city and what that means for the larger ecosystem of Louisville. During the presentation, Chasiti discusses growing up as a minority in Louisville and how she learned to thrive, why we must have these conversations about diversity and inclusion, and simple ways everyone hearing this presentation can make a difference within our city. Born and raised in Louisville, KY, Chasiti believes that by diversifying our storytelling and representation in media and communications - we transform the world and our future for the better. She has worked in marketing in the hospitality industry and at The Tempest, a global digital media company for diverse millennial women, as head of Audience Development and Engagement. Before starting her career in digital marketing, she obtained a Masters in Communication at Bellarmine University. During that time, she studied digital media and the effects of social media on promoting health behavior changes. This talk was given at a TEDx event using the TED conference format but independently organized by a local community. Learn more at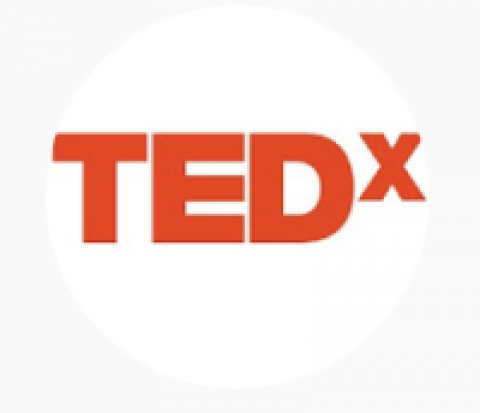 TEDx is an international community that organizes TED-style events anywhere and everywhere -- celebrating locally-driven ideas and elevating them to a global stage. TEDx events are produced independently of TED conferences, each event curates speakers on their own, but based on TED's format and rules.
TED's videos may be used for non-commercial purposes under a Creative Commons License, Attribution–Non Commercial–No Derivatives (or the CC BY – NC – ND 4.0 International) and in accordance with our TED Talks Usage Policy (https://www.ted.com/about/our-organization/our-policies-terms/ted-talks-usage-policy).
For more information on using TED for commercial purposes (e.g. employee learning, in a film or online course), please submit a Media Request here: https://media-requests.ted.com.